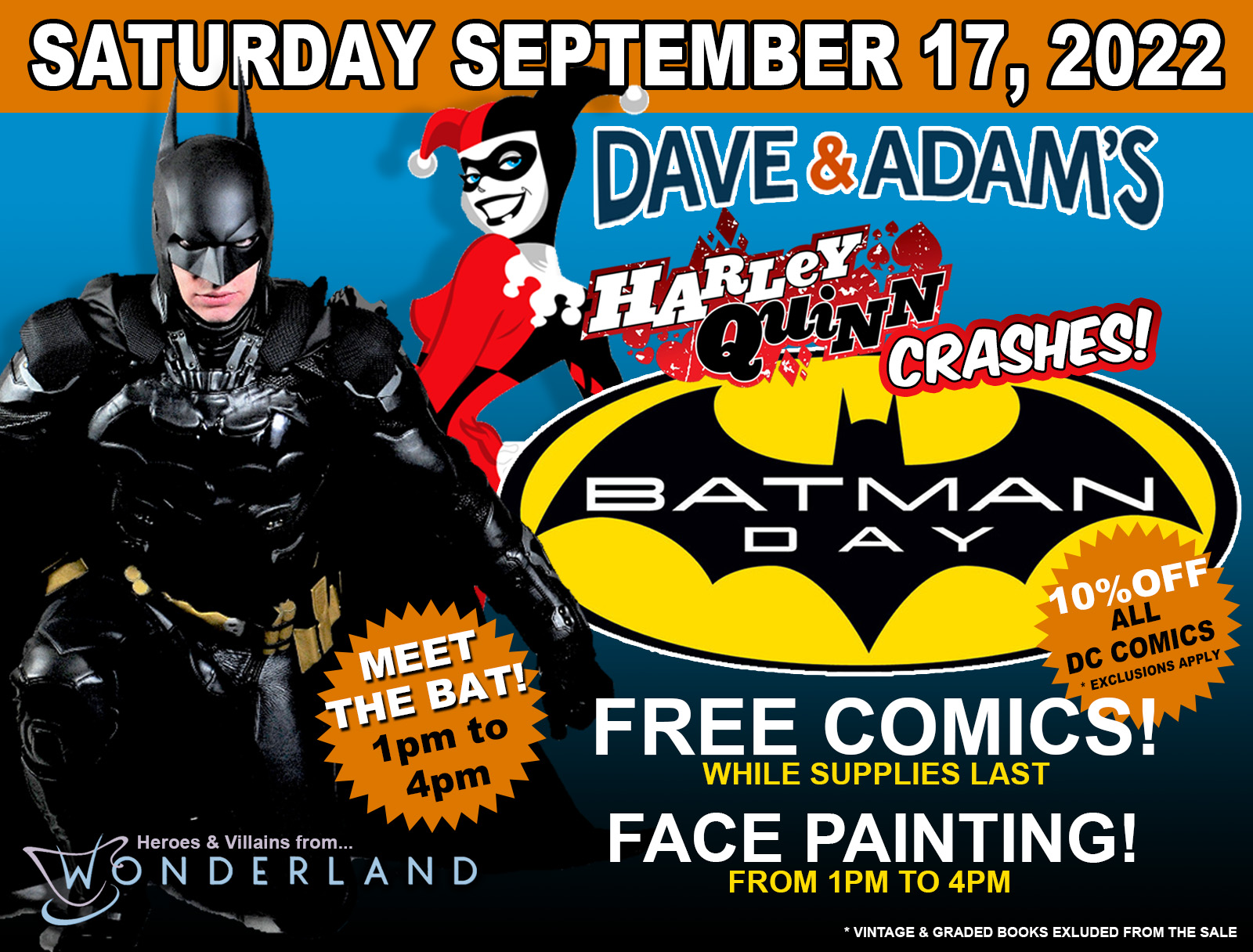 Batman Day!
September 17 at 1:00 pm

-

4:00 pm
Saturday September 17th is BATMAN DAY!
To celebrate we'll have The Bat himself here from 1pm to 4pm! And from what we hear Harley Quinn is planning to CRASH the party! So Bat's will be bringing a friend to keep Harley in line!
We'll have FREE COMICS, while supplies last, all DC COMICS will be 10% OFF! (Vintage 1/2 off books as well as graded books are excluded from the sale)
We will also be doing Face painting (from 1pm to 4pm).
It's gonna be a great Batman Day! We hope you'll join us!