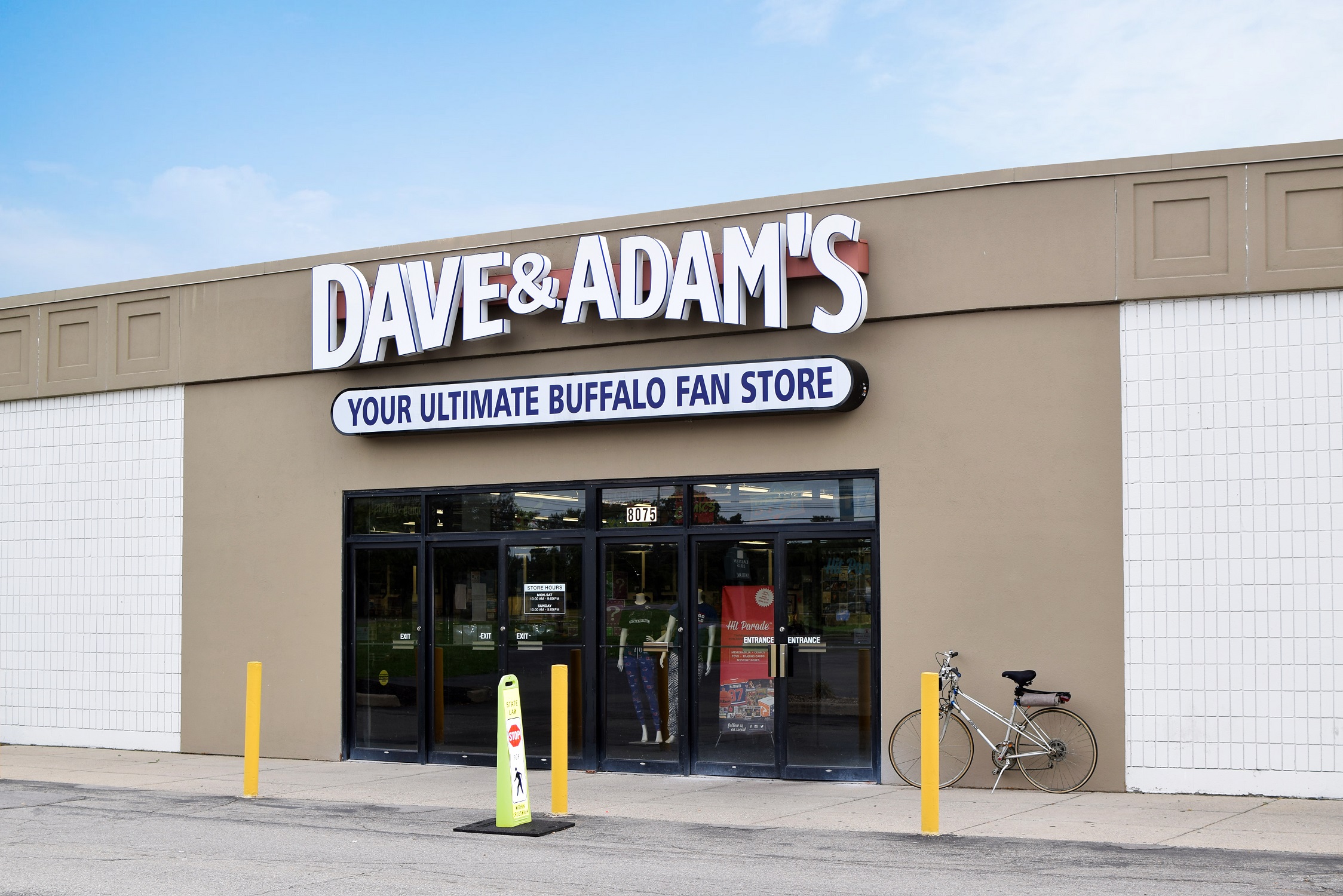 Dave and Adam's Card World was founded in 1991 when two friends opened a small card store in Buffalo, NY. Over 30 years later, Dave and Adam's is generally regarded as the largest online seller of trading cards in the world. Dave and Adam's is locally owned and operates a 35,000 square foot custom office and warehouse facility in Tonawanda, NY that supports dacardworld.com. Our massive retail store (over 40,000 square feet!) is located in Williamsville, NY.
Our goal is to provide collector's with outstanding service and quality products at fair prices. Whether it's the thrill of opening a box of cards, playing ccg's with your friends, finding that last card for your player collection, or adding that piece of memorabilia to your collection we know what collecting is all about.
Dave & Adam's retail store carries a wide selection of trading cards, autographed memorabilia, team gear, and Bills and Sabres apparel. As a Corporate Sponsor of the Buffalo Sabres, Dave and Adam's works with many of the athletes to host various player signings throughout the year – giving customers the chance to meet and obtain autographs from various members of not only the Sabres but the Bills as well.
Dave and Adam's main website sells a wide selection of sports cards and autographed sports memorabilia. Sports collectors can find baseball cards, basketball cards, football cards, and hockey cards among others from vintage to new releases. Gaming enthusiasts will find cards and figures from Magic the Gathering, Yu-Gi-Oh Cards, Pokemon Cards and many others.
If you are in the Buffalo area please stop in to our store and say hello! If you can't make the trek you can always check out dacardworld.com and shop online.
WE'RE MORE THAN JUST
TRADING CARDS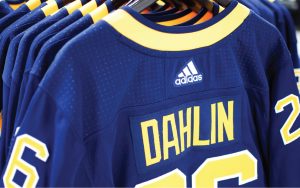 Apparel
Dave & Adam's is home to jerseys, hats, shirts, and much more from all the clothing brands sports fans love!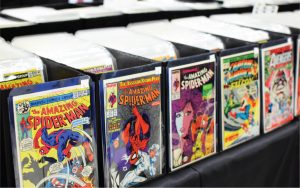 Comics
Buffalo's largest comic book shop –  new releases and vintage, graphic novels, statues, comic supplies & more!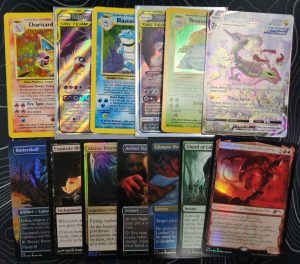 Organized Play
We have all of your collectible card gaming needs
covered with all the latest releases from Pokemon, Magic, Yu-Gi-Oh! and more of the top games and brands!
Plus we host Gaming Tournaments every week!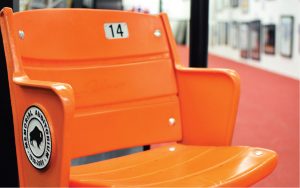 Memorabilia
The first choice for sports memorabilia collectors! Past and present Bills and Sabres join the top superstars from around the country with autographed memorabilia that could fill our very own Hall of Fame!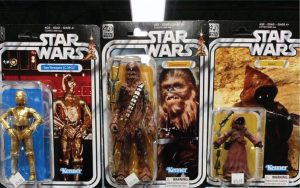 Toys
From vintage toys of yesterday to today's collectible action figures – we carry a wide array of the most popular toys and brands! Come embrace your inner child at Dave & Adam's!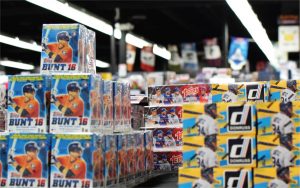 Trading Cards
Buffalo's largest sports trading card hobby shop – We have the best selection and prices around on singles, boxes, and cases!