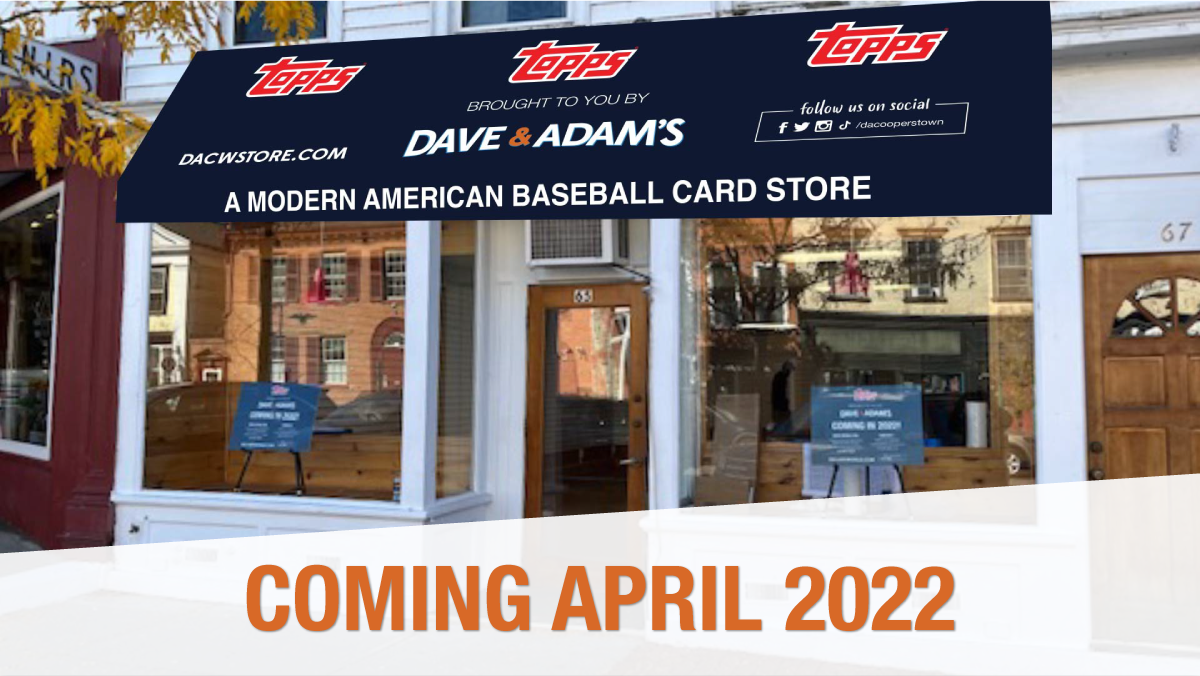 Topps by Dave & Adam's
Dave & Adam's is bringing Topps baseball cards back to Cooperstown! 
Located just a few hundred feet from the historic Baseball Hall of Fame, this store will give Cooperstown a card store with a huge selection of packs and boxes.

We look forward to opening in 2022 and all the exciting things we have planned for Cooperstown!
Venue
Topps by Dave & Adam's
65 Main Street
Cooperstown, NY 13326 United States