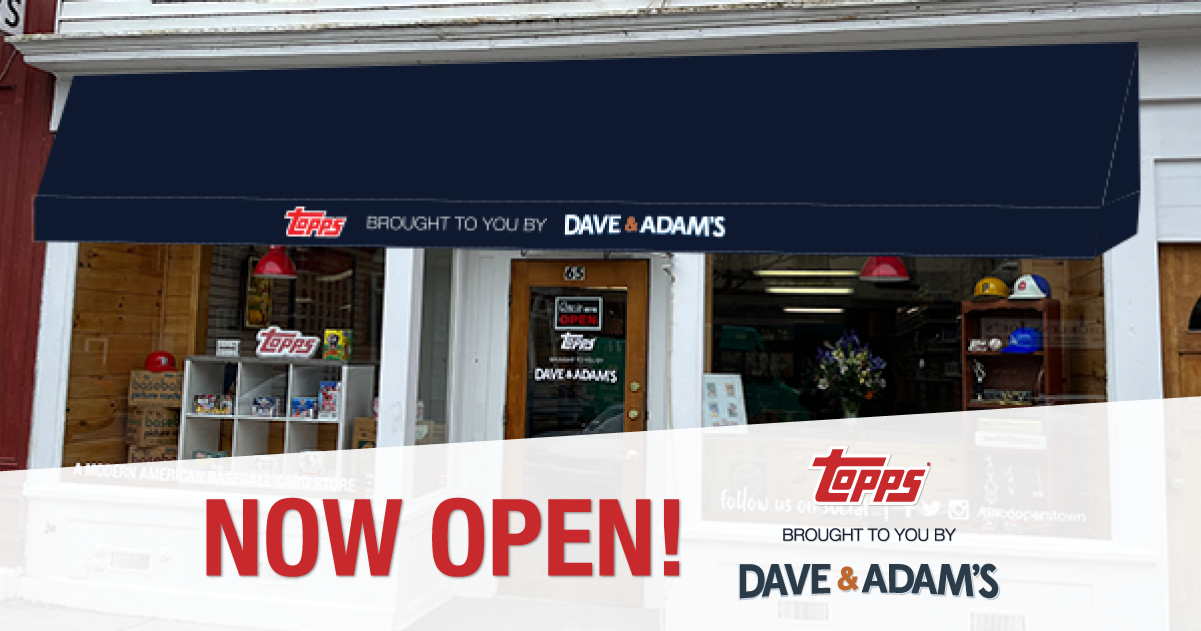 Topps by Dave & Adam's
Topps baseball cards are back in Cooperstown! 
Located just a few hundred feet from the historic Baseball Hall of Fame, Topps by Dave & Adam's brings Cooperstown a modern American baseball card store.
Customers will be able to find all Topps' current product offerings as well as vintage products from the 70's, 80's & 90's.
Plus, every child, 14 and under, will receive something for free when they visit the store.
We are excited to be a part of the historic Cooperstown community and look forward to all the things we have planned for Cooperstown!
Read more about Topps by Dave & Adam's here!
Venue
Topps by Dave & Adam's
65 Main Street
Cooperstown, NY 13326 United States